Avialpes Airlines will take you on a breathtaking tour over the Alps, around the Mont-Blanc range and over Lake Annecy. We fly 7 days a week, weather permitting.
      We operate from Annecy's Haute Savoie Mont Blanc Airport. We welcome you aboard one of our airplanes with panoramic view to enjoy the incredible landscape!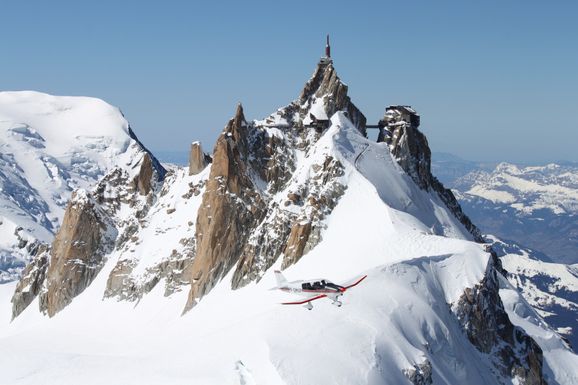 INDIVIDUALS
To book a flight:
Call us at +33 (0)4 58 02 01 30
Send us an email by clicking "CONTACT"
Select the circuit of your choice and indicate the number of passengers in your group. We will book a flight as soon as we have a minimum of 2 passengers. If you are alone, we will gladly find you a flight with other passengers.
Children between 2 and 12 fly at half price
Children under 2 years of age are not allowed
When booking a flight for 3 adult passengers a discount of 15% is offered.
The aircraft used will be either a CESSNA 182 or a ROBIN DR400 and has a max capacity of 3 passengers not including the pilot.     
EVENTS...
For any of your business or social events (Weddings, Customer appreciation, Team-building seminars…) we could offer your guests the memory of an unforgettable flight.
Please inquire for group rates and company discounts.